Episode 81 :: Dr. Dan Siegel :: Mindsight: The New Science of Personal Transformation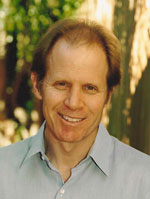 Dr. Dan Siegel
Dr. Dan Siegel speaks with us about Mindsight: The New Science of Personal Transformation, and how we can describe what the mind really is.
When we say mind is not simply limited to the body, that is often inaccurately perceived as a dichotomy between mind and body, that there is a separate mind from the body in a supernatural sense. What is really meant is the very real, pragmatic, and naturalistic understanding that what our mind drives, the processing that is us, has real world effects in every interaction in which we engage. Our thoughts turn into actions, turn into encounters with others, extending their potency well outside of this fathom long body. Our relations, really are part of our mind.
Daniel J. Siegel received his medical degree from Harvard University and completed his postgraduate medical education at UCLA with training in pediatrics and child, adolescent and adult psychiatry. He served as a National Institute of Mental Health Research Fellow at UCLA, studying family interactions with an emphasis on how attachment experiences influence emotions, behavior, autobiographical memory and narrative. Dr. Siegel is currently clinical professor of psychiatry at the UCLA School of Medicine where he is on the faculty of the Center for Culture, Brain, and Development and the Co-Director of the Mindful Awareness Research Center. He is a Distinguished Fellow of the American Psychiatric Association, and is the Executive Director of the Mindsight Institute His latest professional text, The Mindful Therapist: A Clinician's Guide to Mindsight and Neural Integration, explores the application of focusing techniques for the clinician's own development, as well as their clients' development of mindsight and neural integration.
So, sit back, relax, and have a nice Pepsi Throwback.
Podcast: Play in new window | Download
Quotes
"Mind is an embodied and relational process that regulates the flow of energy and information." — Dan Siegel
Books
Videos
Web Links
Music for This Episode
Rodrigo Rodriguez
The music heard in the middle of the podcast is from Rodrigo Rodriguez. The tracks used in this episode are: