Narrative by Ted Meissner:

Music for The Secular Buddhist is provided with permission by John Kaizan Neptune, Monty Levenson of Tai Hei Shakuhachi, and Rodrigo Rodriguez.
It was my great honor to meet John Kaizan Neptune at the International Shakuhachi Festival of 1998 at Boulder, Colorado, though only one of us is likely to remember the introduction. He is one of the world's most skilled players of the Japanese bamboo flute, and has combined that passion with a natural talent for jazz composition. The introduction piece for The Secular Buddhist is the title track from his CD "Steps In Time", available on his website, The Shakuhachi World of John Kaizan Neptune."
Tai Hei Shakuhachi
None of us would be enjoying the other music in this podcast, the traditional Honkyoku Shakuhachi pieces, if not for Monty Levenson of Tai Hei Shakuhachi. Monty's efforts in creating Japanese bamboo flutes for students and professional concert musicians alike, has resulted in a wonderful growing of the interest in this unique instrument.
Tai Hei Shakuhachi is the premier online resource for bamboo flutes, recordings, sheet music, and more. If you have an interest in finding out more about the shakuhachi, or would just like to get some hard-to-find CD's of traditional Japanese flute music, that's the place to go.
Rodrigo Rodriguez
A very pleasant email recently turned me on to the considerable shakuhachi talents of Spain's Rodrigo Rodriguez. Born in Argentina, Rodrigo spent most of his life in Spain, studying modern and classical music. He soon encountered the shakuhachi, fortunately for us, and has been honing his skill ever since.
In 2006 several compositions from his album "Inner Thoughts" were licensed, arousing the interest of a well known record label, Gemini Sun Record based in Los Angeles, CA.
Rodrigo's compositions can be divided into three basic categories: New Age, World Music and Contemporary Music.
To find out more about Rodrigo, his music, and his concert schedule, please visit his official website. Here is just one of many performances of this amazing talent on YouTube:
Rodrigo Rodriguez tour in Moscow, Russia
In 2011, Rodrigo received an invitation from the Russian Foreign Ministry of Culture and the prominent Moscow Conservatory (Moscow State PI Tchaikovsky Conservatory) to perform at the XIV International Music Festival "The Heart of Japan" ("Nihon-no kokoro"). Rodrigo gave the recital on December 8th 2011, promoting the school and Mu-Ryû, a style founded by his teacher Miyata Kohachiro, and has kindly provided a couple of photos from the event, shown below.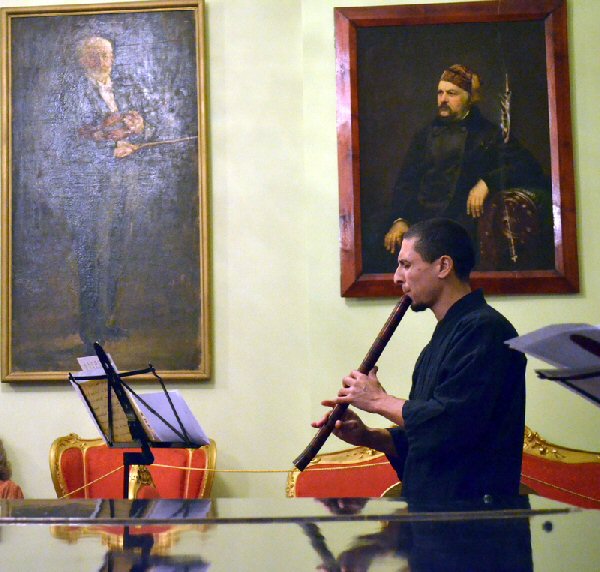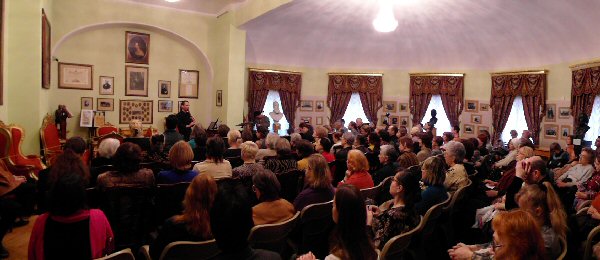 To find out more about Rodrigo, his music, and his concert schedule, please visit his official website.