Episode 128 :: Gert de Boer, Brennen McKenzie, Doug Smith :: Scientific Skepticism and Buddhism
Gert de Boer, Brennen McKenzie, and Doug Smith join us to talk about scientific skepticism and Buddhism.
We've found that there is a wonderful alignment between scientific naturalism, and secular Buddhism. Attitudes about Gotama's presence as a human and the constraints of that embodiment, the veracity of first person experiences, and how we value the mutual support of community are rich areas for mutual exploration between these two disciplines. To serve as an introduction to some of these ideas, we're going to have a round table discussion with three active free thinkers and meditation practitioners.

Gert de Boer
Gert de Boer studied philosophy with physics and mathematics as subsidiary subjects at the State University of Utrecht in the Netherlands. He moved to Switzerland where he is working as a database programmer. Since 2000 he is a regular participant of Buddhist meditation retreats, mainly with Reb Anderson. He is engaging, (sometimes fanatically) in the discussion fora of CFI, pleading for tolerance and correct understanding of science, religion and values, trying to put them on the right place in the human universe.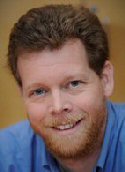 Brennen McKenzie
Brennen McKenzie is a small animal veterinarian in California and an advocate for a skeptical, science-based approach to medicine. He is the author of the SkeptVet Blog, a contributor to the Science-Based Medicine blog, and president of the Evidence-Based Veterinary Medicine Association. Dr. McKenzie has also found Buddhist meditation practice personally helpful and enriching, and he has an interest in the pragmatic, naturalistic approach of Secular Buddhism. He has been known to play the mandolin and the Irish pennywhistle and to wear the kilt, though he does not claim to do any of these well.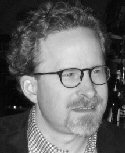 Doug Smith
Doug Smith had his first real exposure to Buddhism in an intro course at Princeton University, where he practiced Zen meditation while getting his bachelor's degree in philosophy. He continued on to a PhD in philosophy at the University of Wisconsin-Madison, undertaking a minor in South Asian studies, which included classes from a Tibetan Geshe and several semesters of Sanskrit. An inveterate skeptic and secularist, in 2006 Doug got involved in volunteering for the Center for Inquiry, an organization created "to foster a secular society based on science, reason, freedom of inquiry, and humanist values". He was made lead administrator of their web forum in 2007, where he still hangs out, chatting about philosophy, religion, skepticism and helping stem the unending tide of spammers.
So, sit back, relax, and have a nice Lapsang Souchong, with thanks to our wonderful guests for the suggestion.
Podcast: Play in new window | Download
Books
Videos
Web Links
Music for This Episode Courtesy of Rodrigo Rodriguez
The music heard in the middle of the podcast is from Rodrigo Rodriguez. The track used in this episode is "Cross of Light" from his CD, Shakuhachi Meditations.