Episode 135 :: Charles Prebish, Sarah Haynes, Justin Whitaker, Danny Fisher :: Two Buddhisms Today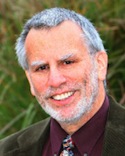 Charles Prebish
Today we have a round table discussion with Charles Prebish, Sarah Haynes, Justin Whitaker, and Danny Fisher on the changes in the American Buddhist landscape.
Our cultural landscape is changing, and it seems the rate of change is more rapid than ever. We've seen tremendous progress in civil rights, diversity issues, and of particular interest to Buddhists, our communities of practice. There is now a much wider representation in America of traditional Buddhism, and increasingly secular groups. Whatever you find most helpful to you in your practice, it's likely out there somewhere, or on the way. But, that wasn't always the case. Buddhism has grown through the pioneering efforts of those from particular traditional backgrounds, and their sanghas reflected that.
Today, we're going to have a round table discussion that's a response. Not to the cultural landscape's change, but to criticisms about past efforts to understand that landscape at the time. Understanding that this is a controversial topic, we've invited the participation of four Buddhist scholars to discuss it, and provide their insight and point of view.
Charles Prebish is among the most prominent scholars in studying the forms that Buddhist tradition has taken in the United States. Dr. Prebish has been an officer in the International Association of Buddhist Studies, and was co-founder of the Buddhism Section of the American Academy of Religion. In 1994, he co-founded the online Journal of Buddhist Ethics, which was the first online peer-reviewed journal in the field of Buddhist Studies. Prebish has also served as editor of the Journal of Global Buddhism and Critical Review of Books in Religion. In 1996, he co-founded the Routledge "Critical Studies in Buddhism" series, and currently co-edits the Routledge "World Religions" series of textbooks. He is also co-editor of the Routeldge Encyclopedia of Buddhism project.
Sarah Haynes
Sarah Haynes is assistant professor in the Department of Philosophy & Religious Studies at Western Illinois University. Her primary area of research is Tibetan Buddhism, specifically Tibetan Buddhist ritual and its manifestations in North America. She has also conducted research on Jodo Shinshu communities in North America and their relationship to Mormon communities in Utah and Alberta. Her publications include: A Relationship of Reciprocity: Globalization, Skilful Means, and Tibetan Buddhism in Canada, in Wild Geese: Studies of Buddhism in Canada; An Exploration of Jack Kerouac's Buddhism: Text and Life Journal of Contemporary Buddhism; and the forthcoming collection of essays "Wading into the Stream of Wisdom: Essays in Honor of Leslie Kawamura".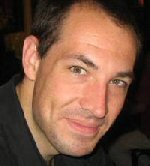 Justin Whitaker
Justin Whitaker is a student of Damien Keown and a PhD candidate at Goldsmiths, University of London. There he is working on a thesis comparing early Buddhist ethics and the work of the German philosopher Immanuel Kant. Mr Whitaker holds a BA (with Honours) in Philosophy from The University of Montana and an MA (with Distinction) in Buddhist Studies from Bristol University. He has extensive experience teaching Buddhist Studies and Philosophy as an Instructor and Teaching Assistant at The University of Montana as well as Antioch University's Education Abroad programme based in Bodhgaya, India, and currently works as a Distance Education Instructor in Comparative World Religions for Mohave Community College, Arizona. He has presented papers at several academic conferences including "Meditation's Ethics: Ignatian Spiritual Exercises and Buddhist Metta-Bhavana" at the American Academy of Religion's 2009 international conference in Montreal as well as "Wriggling Eels in the Wilderness of Views: Studies in Buddhist Ethics" for the Oxford Centre for Buddhist Studies, and "Warnings from the Past, Hope for the Future: The Ethical-Philosophical Unity of Buddhist Traditions" at the International Association of Buddhist Universities UN Day of Vesak, both in 2012.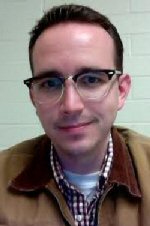 Danny Fisher
Reverend Danny Fisher is the author of the Patheos blog Off the Cushion, maintains an official website, and writes for Shambhala Sun, Buddhadharma: The Practitioner's Quarterly, and elephantjournal.com. Rev. Fisher's commentary on Buddhism in the United States has been featured on CNN, the Religion News Service, E! Entertainment Television, and others. Rev. Fisher earned his Master of Divinity from Naropa University and his Doctorate in Buddhist Studies from University of the West. He is also a professor and Coordinator of the Buddhist Chaplaincy Program at University of the West. He was ordained as a lay Buddhist minister by the Buddhist Sangha Council of Southern California in 2008 and is certified as a mindfulness meditation instructor by Naropa University in association with Shambhala International. He also serves on the advisory council for the Upaya Buddhist Chaplaincy Program, and in 2009 became the first-ever Buddhist member of the National Association of College and University Chaplains.
So, sit back, relax, and have a nice white grape juice.
Podcast: Play in new window | Download
Books
Web Links
Music for This Episode Courtesy of Rodrigo Rodriguez
The music heard in the middle of the podcast is from Rodrigo Rodriguez. The track used in this episode is "Sagariha" from his CD, Traditional and Modern Pieces: Shakuhachi.