Episode 152 :: Gary D. Conrad :: The Lhasa Trilogy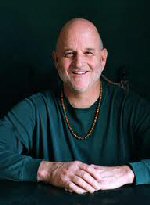 Gary D. Conrad
Author Gary D. Conrad speaks with us about his Buddhist themed fiction book, The Lhasa Trilogy.
We're going to turn our attention over to lighter fare this week, in seeing how Buddhist ideas continue to arise in contemporary fiction. We've seen more novels that touch upon these themes, but only a few that center around them, and what some of the implications may be for concepts like rebirth. It's always fun to read a good "what if" story!
Gary D. Conrad is a native Oklahoman who lives with his wife, Sheridan, and their dog, Inky, in Edmond, Oklahoma. His interests include Tibetan rights, meditation, the music of Joseph Haydn, organic gardening and wilderness hiking. He received his undergraduate diploma from Oklahoma State University, his M.D. degree from the University of Oklahoma, and since 1978 has been a practitioner of emergency medicine. He has also completed the fellowship in integrative medicine at the University of Arizona. Accompanied by his wife, he made an expedition to Tibet and Japan in 2008 to gather first-hand information for The Lhasa Trilogy.
So, sit back, relax, and have a nice… not yak butter tea, that's too easy, let's go with Lemon Ginger Chai.
Podcast: Play in new window | Download
Books
Web Links
Music for This Episode Courtesy of Rodrigo Rodriguez
The music heard in the middle of the podcast is from Rodrigo Rodriguez. The track used in this episode is "Kyuden no Kurayami" from his CD, Beyond the Times.