Episode 210 :: Jeff Wilson :: Mindful America: The Mutual Transformation of Buddhist Meditation and American Culture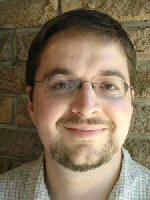 Jeff Wilson
Professor Jeff Wilson joins us to speak about his book, Mindful America: The Mutual Transformation of Buddhist Meditation and American Culture.
Chances are if you listen to this podcast, you've got an inkling of the relationship between traditional Buddhism, secular Buddhism, and the contemporary mindfulness movement. However you think or feel about this relationship, there is one, and as our guest today shares with us, it's not a one sided affair.
Jeff Wilson is associate professor of religious studies and East Asian studies for Renison University College, at the University of Waterloo. He has written several books and numerous articles about the interaction of Buddhism and various aspects of North American culture, and published pioneering research in the history of same-sex wedding ceremonies. Jeff teaches courses on religion in North America, East Asian religion, and theory and method in religious studies at the University of Waterloo. He is active in the American Academy of Religion, and does media appearances and radio interviews to provide an informed perspective on issues of religion in contemporary society.
So, sit back, relax, and have a nice Pumpkin Spice Latte.
Podcast: Play in new window | Download
Books
Web Links
Music for This Episode Courtesy of Rodrigo Rodriguez
The music heard in the middle of this podcast is from Rodrigo Rodriguez. You can visit his website to hear more of his music, get the full discography, and view his upcoming tour dates.