Episode 211 :: Derek Beres :: The Warrior's Path: Living Yoga's Ten Codes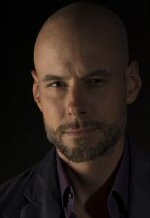 Derek Beres
Derek Beres joins us to speak about his book, The Warrior's Path: Living Yoga's Ten Codes.
Buddhism is not the only tradition that involves being in the present, in full awareness, and making more skillful decisions. It's also not the only tradition undergoing growing pains as it encounters modernity, particularly Western culture, and that involves questioning many of the assertions common in the very language we use. Yoga is also seeing its own period of enlightenment, as it honors the ethical framework that still applies in society.
Derek Beres has devoted his life to exposing people to international music, yoga, mythology and global cultures as a means of creating better individuals and a more informed society. He is the creator of Flow Play, an innovative Vinyasa-based class that fuses yoga, music and neuroscience, offered nationally at Equinox Fitness. He has published seven books, including The Warrior's Path: Living Yoga's Ten Codes and Global Beat Fusion: The History of the Future of Music, and has contributed to dozens of magazines and websites regarding the traditional and digital realms of global music, religion, yoga and health, including Women's Health, Yoga Journal, National Geographic, Rolling Stone Middle East, Departures, AOL, and MTV. He worked as the Managing Editor of Global Rhythm magazine, and currently writes a weekly column for Big Think, 21st Century Spirituality.
So, sit back, relax, and have a nice Amber light ale.
Podcast: Play in new window | Download
Books
Web Links
Music for This Episode Courtesy of Rodrigo Rodriguez
The music heard in the middle of this podcast is from Rodrigo Rodriguez. You can visit his website to hear more of his music, get the full discography, and view his upcoming tour dates.