Episode 281 :: Gerti Schoen :: Buddha Betrayed: When Spiritual Relationships Go Awry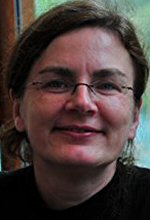 Gerti Schoen
Gerti Schoen joins us to speak about violation of trust that occur in our sanghas, from her book Buddha Betrayed: When Spiritual Relationships Go Awry.
It seems this ongoing cycle of suffering is endless. Unfortunately, I'm not talking about the kind of self-inflicted suffering of greed, hatred, and delusion, but rather the suffering imposed on others through the violation of trust in authority figures. Within Buddhism, it seems there is always a new and not at all surprising story of abuse and sexual misconduct by "awake" and "realized" teachers. What I find most surprising is when the facts are brought to light about years of ongoing betrayal, there are still those followers who refuse to acknowledge — their beloved teacher is also human, and knowingly hurt others in their care. When will the cognitive dissonance become too loud to ignore?
Gerti Schoen is a psychoanalyst and couple counselor in private practice in New York City and New Jersey. She has gone through ten years of Zen training at various Buddhist centers in the U.S. and her native country Germany, where she initially worked as a professional print and radio journalist. She came to the U.S. in 1998 and became a psychotherapist. She is the author of The Gentle Self, a self-help book about depression and anxiety, and a blog of the same name at PsychCentral.com.
So, sit back, relax, and have a nice mint tea.
Podcast: Play in new window | Download
Books
Web Links
Music for This Episode Courtesy of Rodrigo Rodriguez
The music heard in the middle of this podcast is from Rodrigo Rodriguez. You can visit his website to hear more of his music, get the full discography, and view his upcoming tour dates.