Episode 284 :: Robert Wright :: Why Buddhism Is True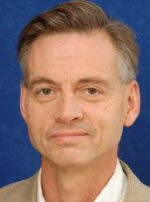 Robert Wright
Robert Wright joins us to speak about his book Why Buddhism Is True.
Recently there has been a great deal of discussion about the book we're going to be speaking about today. Some of that discussion, particularly and interestingly from Buddhists, has highlighted the long road we have to take around mutual understanding within the global sangha. And yet, there remains value and transformative power in the teaching and practice handed down through the centuries, even as it meets today's society.
Robert Wright is the New York Times bestselling author of The Evolution of God (a finalist for the Pulitzer Prize), Nonzero, The Moral Animal, Three Scientists and their Gods (a finalist for the National Book Critics Circle Award), and Why Buddhism Is True. He is the co-founder and editor-in-chief of the widely respected Bloggingheads.tv and MeaningofLife.tv. He has written for The New Yorker, The Atlantic, The New York Times, Time, Slate, and The New Republic. He has taught at the University of Pennsylvania and at Princeton University, where he also created the popular online course "Buddhism and Modern Psychology." He is currently Visiting Professor of Science and Religion at Union Theological Seminary in New York. Special thanks to Erin Reback for coordinating today's interview.
So, sit back, relax, and have a nice Peppermint tea.
Podcast: Play in new window | Download
Books
Web Links
Music for This Episode Courtesy of Rodrigo Rodriguez
The music heard in the middle of this podcast is from Rodrigo Rodriguez. You can visit his website to hear more of his music, get the full discography, and view his upcoming tour dates.