Episode 286 :: Harrison Blum :: Mindfulness Allies Project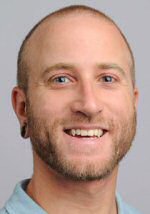 Harrison Blum
Harrison Blum joins us to speak about diversity, inclusion, and equity with his Mindfulness Allies Project (MAP).
There's a lot of discussion lately about diversity, equity, and inclusion in our Buddhist communities. There isn't adequate representation in popular media of the large number of Asian Buddhists in the U.S., intersectionality isn't understood, people of color groups may be accused of missing the point of "no self" ideals — instead of addressing the very real concerns faced by those not benefiting from institutionalized white priviledge. Other hurdles to engaging with Buddhist communities exist, too, like cost. Travel. Childcare. Taking the extra steps to meet people where they are, in all aspects of their complex life circumstances, can be difficult. And, still needs to be done.
Harrison Blum, MDiv, M.Ed., is at Emerson College as Director of Religious and Spiritual Life & Campus Chaplain. From 2013-2016 he served as the Buddhist Spiritual Advisor and Mindfulness Program Director at Northeastern University, as well as Staff Chaplain at Franciscan Children's, where he taught mindfulness meditation to adolescent patients on an acute psychiatric unit. Harrison received a master of divinity, focused on Buddhist ministry, from Harvard Divinity School, and a master of education from Lesley University's Creative Arts in Learning Program. He's a Board Certified Chaplain and a Community Dharma Leader in the Insight Meditation tradition of Theravada Buddhism, and is committed to increasing mindfulness equity — equal access to mindfulness training across potential barriers based on race or class. His presentations on mindfulness equity and Buddhist chaplaincy include Oxford University, Harvard's Medical and Divinity Schools, and the International Symposium for Contemplative Studies, and is the Editor of Dancing with Dharma: Essays on Movement and Dance in Western Buddhism (McFarland, 2016).
So, sit back, relax, and have a nice Sleepy Time tea.
Podcast: Play in new window | Download
Books
Web Links
Music for This Episode Courtesy of Rodrigo Rodriguez
The music heard in this podcast is from Rodrigo Rodriguez. You can visit his website to hear more of his music, get the full discography, and view his upcoming tour dates.