Episode 296 :: Susan Piver :: The Four Noble Truths of Love: Buddhist Wisdom for Modern Relationships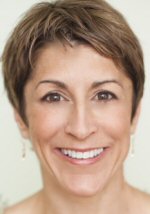 Susan Piver
Susan Piver speaks with us today about The Four Noble Truths of Love: Buddhist Wisdom for Modern Relationships.
If you ask a Buddhist, secular or otherwise, what it's about, the answer will often be something along the lines of suffering, or suffering and the extinguishing of it. Gotama made it clear that is the one thing he teaches, so it's understandable how dukkha has a pole position in the teaching. Curiosity incites another question, though, about the process, and how the core teachings and practices supports this shift from dissatisfaction to equanimity in the face of what life has to offer. Where does love come in?
Susan Piver is the New York Times bestselling author of nine books, including The Hard Questions: 100 Essential Questions to Ask Before You Say "I Do", the award-winning How Not to Be Afraid of Your Own Life, The Wisdom of a Broken Heart, and Start Here Now: An Open-Hearted Guide to the Path and Practice of Meditation. Her new book is The Four Noble Truths of Love: Buddhist Wisdom for Modern Relationships. She has been a student of Buddhism since 1995, graduated from a Buddhist seminary in 2004 and was authorized to teach meditation in the Shambhala Buddhist lineage in 2005. In 2011, Susan launched the Open Heart Project, where subscribers receive meditation instruction via video twice a week, for free. Currently, close to 20,000 people practice meditation together via the Open Heart Project. Susan teaches internationally on love, creativity, meditation, and spirituality. Special thanks to Lisa Fehl for coordinating today's interview.
So, sit back, relax, and have a nice Mint Julip tea.
Podcast: Play in new window | Download
Books
Web Links
Music for This Episode Courtesy of Rodrigo Rodriguez
The music heard in the middle of this podcast is from Rodrigo Rodriguez. You can visit his website to hear more of his music, get the full discography, and view his upcoming tour dates.