Episode 310 :: David Loy :: Ecodharma: Buddhist Teachings for the Ecological Crisis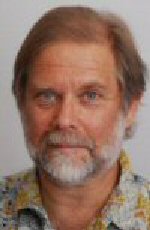 David Loy
David Loy returns to the podcast to speak about how Buddhist practice can help change the ecological crisis.
If you've not noticed headlines or don't follow current trends in science, our planet is experiencing an ecological crisis. This is not an exaggeration, it *is* caused by humans, and can only be changed by humans taking clear and immediate steps. How might Buddhism contribute to the monumental and critical task of literally saving the planet?
David R. Loy's books include the acclaimed Money, Sex, War, Karma: Notes for a Buddhist Revolution; The Great Awakening: A Buddhist Social Theory; The World Is Made of Stories; and Ecodharma: Buddhist Teachings for the Ecological Crisis. He was the Besl Professor of Ethics/Religion and Society at Cincinnati's Xavier University, and is qualified as a teacher in the Sanbo Kyodan tradition of Zen Buddhism. His articles appear regularly in the pages of major journals such as Tikkun and Buddhist magazines including Tricycle, Turning Wheel, Shambhala Sun and Buddhadharma, as well as in a variety of scholarly journals. He is on the editorial or advisory boards of the journals Cultural Dynamics, Worldviews, Contemporary Buddhism, Journal of Transpersonal Psychology, and World Fellowship of Buddhists Review. He is also on the advisory boards of Buddhist Global Relief, the Clear View Project, Zen Peacemakers, and the Ernest Becker Foundation.
So, sit back, relax, and have a nice Eco Friendly tea.
Podcast: Play in new window | Download
Books
Web Links
Music for This Episode Courtesy of Rodrigo Rodriguez
The music heard in the middle of this podcast is from Rodrigo Rodriguez. You can visit his website to hear more of his music, get the full discography, and view his upcoming tour dates.