Episode 313 :: Ben Connelly :: Mindfulness and Intimacy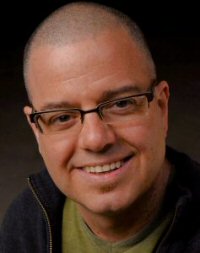 Ben Connelly
Author and teacher Ben Connelly joins us to speak about Mindfulness and Intimacy.
In mindfulness practice, there is sometimes language used to around getting some space, perspective, or distance. The implication is clear: separation and remoteness is the goal. And there is also use of "leaning in," and "getting closer" to experience, which seems to have a different intention. Intimacy is interesting that way: while getting more deeply connected, perspective and space is nurtured.
Ben Connelly is a Soto Zen teacher and Dharma heir in the Katagiri lineage. He also teaches mindfulness in a wide variety of secular contexts including police and corporate training, correctional facilities, and addiction recovery and wellness groups. Ben is based at Minnesota Zen Meditation Center and travels to teach across the United States. He's the author of Inside the Grass Hut: Living Shitou's Classic Zen Poem and Inside Vasubandhu's Yogacara: A Practitioner's Guide. He lives in Minneapolis, Minnesota.
So, sit back, relax, and have a nice Minnesota Melodies tea.
Podcast: Play in new window | Download
Books
Web Links
Music for This Episode Courtesy of Rodrigo Rodriguez
The music heard in the middle of this podcast is from Rodrigo Rodriguez. You can visit his website to hear more of his music, get the full discography, and view his upcoming tour