Episode 79 :: Jason Siff :: Unlearning Meditation Part Two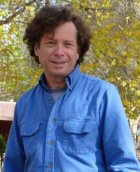 Jason Siff
Jason Siff speaks with us about Unlearning Meditation in the second of a two part episode.
Jason Siff was a Buddhist monk in Sri Lanka in the late 1980s, where he began studying Pali and teaching meditation. After he left the Buddhist monastic order and returned to Los Angeles in 1990, he studied counseling psychology and worked as an intern for four years, at the end of which he decided to devote his life to meditation teaching instead of practicing psychotherapy. He co-founded the Skillful Meditation Project around that time, and began teaching meditation as his primary occupation, further developing his own approach to awareness meditation practice, which is called Recollective Awareness. Since then he has been invited to teach by several lay Buddhist Sanghas in America, Canada and Australia. He has also taught at Esalen Institute and the Barre Center for Buddhist Studies.
So, sit back, relax, and have a nice herbal mint tea.
Podcast: Play in new window | Download
Books
Web Links