Tag: Early Buddhism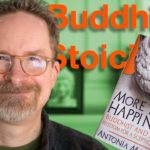 Today we will look at Antonia Macaro's great new book "More Than Happiness: Buddhist and Stoic Wisdom for a Sceptical Age". We'll consider what it says about the projects early Buddhism and Stoicism have in common, as well as mention some interesting questions she raises. Check out my Patreon page!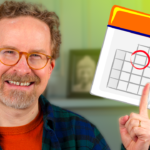 Wow, it's hard to believe a year has already passed since publishing my first video on YouTube! In the interim we've had a busy time going through some of the dharma of early Buddhism, with a focus on contemporary practice and experience. Here's a look back with some thoughts on the channel going forward. Links […]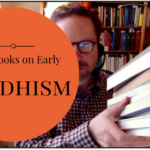 Here are the books mentioned in the video: Bhikkhu Bodhi: In the Buddha's Words Rupert Gethin: The Foundations of Buddhism Williams, Tribe, Wynne: Buddhist Thought Walpola Rahula: What the Buddha Taught Richard Gombrich: What the Buddha Thought Richard Gombrich: Theravāda Buddhism, 2nd Ed. Johannes Bronkhorst: Buddhist Teaching in India Anālayo: Satipaṭṭhāna, the Direct Path to […]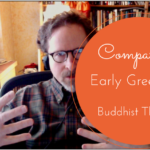 For a good intro to classical Greek philosophy see the Internet Encyclopedia of Philosophy's page. Thanks for watching!