Episode 127 :: Richard Winter :: Power, Freedom, Compassion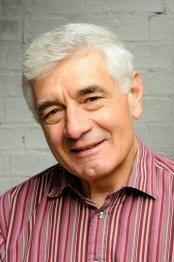 Richard Winter
Richard Winter speaks with us about the alignment of Buddhism and Marxism in his book, Power, Freedom, Compassion: Transformations For A Better World.
How to we transform a society? Do we start off with our view about the best way to run a government, and dive right into sweeping changes, or have we learned from history that might not be the most effective solution? Are cultural attitudes important to that transformation, and if so, how do we foster that change?
One of the important components to any kind of ongoing social change is the words and actions of the people involved. That is, how they put these views into play in the real world. The problem is, what is often suggested to accomplish such lofty goals isn't really the starting point, it's a result. We can say, for example, that we should behave in a cooperative fashion. Great idea! Let's all do that! But a problem remains: we're people. We're at different levels of ability to actually put these good ideas into practice. Without the development of those skills as individuals, without personal transformation, societal transformation is more likely to fail.
Richard Winter was for many years professor of education at Anglia Ruskin University. His research was mainly concerned with helping professional workers to establish more reflective and creative methods of working with each other and with their clients. In recent years he has studied and practised at the Cambridge Buddhist Centre and regularly introduces classes of school children to Buddhist philosophy and meditation.
So, sit back, relax, and have a nice Yunnan Black Organic.
Podcast: Play in new window | Download
Books
Web Links
Music for This Episode Courtesy of Rodrigo Rodriguez
The music heard in the middle of the podcast is from Rodrigo Rodriguez. The track used in this episode is "Chaniwa" from his CD, Shakuhachi Meditations.