Episode 137 :: Stephen Schettini :: Secular Practice One-On-One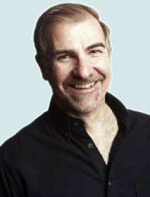 Stephen Schettini
The Naked Monk Stephen Schettini joins us to speak about personal evolution from religious Buddhism to secular practice.
It's interesting, isn't it, how things change and yet so much remains the same? We have in our world, for example, not only ongoing lineages of religious Buddhism, but these traditions are growing alongside new non-traditional forms. The development of secular Buddhism doesn't take away from or ruin tradition, it simply opens up new fields of exploration.
And what an opportunity this is for us to learn! Our practice doesn't have to remain in one place, bound by the constraints of convention. We can and should investigate our options, and understand that in different times and circumstances of our lives, we're going to incline to different approaches to engagement with moment by moment existence. In other words, what we do evolves.
Stephen is the founder and director of Quiet Mind Seminars. He's led hundreds of meditation workshops in the Montreal area since 2003 through www.thequietmind.org, and has contributed columns regularly to local newspapers and to The Suburban, Quebec's largest English-language weekly. He also freelanced for the Montreal Gazette. Stephen made a living in print communications and over the next 20 years authored, co-authored, illustrated, and designed dozens of books on information technology and health science.
So, sit back, relax, and have a nice light roast coffee, with a dash of hazelnut creamer.
Podcast: Play in new window | Download
Books
Web Links
Music for This Episode Courtesy of Rodrigo Rodriguez
The music heard in the middle of the podcast is from Rodrigo Rodriguez. The track used in this episode is "Shika no Tone" from his CD, Traditional and Modern Pieces: Shakuhachi.