Episode 226 :: David Loy :: A New Buddhist Path: Enlightenment, Evolution, and Ethics in the Modern World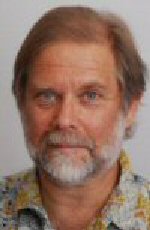 David Loy
David Loy joins us to speak about his new book, A New Buddhist Path: Enlightenment, Evolution, and Ethics in the Modern World.
Hi, everyone. Before we get started with today's episode, I want to remind the listeners that we've started a new podcast which may also interest you. It's called Present Moment: Mindfulness Practice and Science, and appears every other week, alternating with The Secular Buddhist. You'll find many of the same guests you've enjoyed and learned from here, as well as new researchers, teachers, and practitioners. You'll find Present Moment in the Science & Medicine section of iTunes, in Natural Sciences, or just do an iTunes Store search for Mindfulness, and look in the results in the Podcasts section. You can also visit the website, PresentMomentMindfulness.com. Thanks for checking it out, and if you like what you hear, please feel free to share it with others.
What does the term "ethics" mean to you? What does the term mean when you combine it with Buddhism, what does an ethical Buddhist do and say, and even perhaps think? One of the most active areas of discussion in contemporary Buddhism, and the mindfulness movement, is just that — what's going on with ethics. We see what have been considered enlightened (if I may use that word) teachers in the sangha taking advantage of their students naïve understanding, their own powerful positions, and inflict tremendous suffering on those around them. We also see practitioners within these same traditions suggesting that mindfulness programs, all lumped together as just one cohesive unit, are missing those same ethics which seems to have failed to curb the appetites and salacious activities of traditional teachers.
So, what's a contemporary Buddhist to do?
David Robert Loy is a professor, writer, and Zen teacher in the Sanbo Kyodan tradition of Japanese Zen Buddhism. He is a prolific author, and his books include The World Is Made of Stories, Awareness Bound and Unbound: Buddhist Essays, and the very popular Money, Sex, War, Karma: Notes for a Buddhist Revolution. His articles appear regularly in the pages of major journals such as Tikkun and Buddhist magazines including Tricycle, Turning Wheel, Shambhala Sun and Buddhadharma, as well as in a variety of scholarly journals. He is on the editorial or advisory boards of the journals Cultural Dynamics, Worldviews, Contemporary Buddhism, Journal of Transpersonal Psychology, and World Fellowship of Buddhists Review. He is also on the advisory boards of Buddhist Global Relief, the Clear View Project, and the Ernest Becker Foundation. David lectures nationally and internationally on various topics, focusing primarily on the encounter between Buddhism and modernity: what each can learn from the other. He is especially concerned about social and ecological issues.
Podcast: Play in new window | Download
Books
Web Links
Music for This Episode Courtesy of Rodrigo Rodriguez
The music heard in the middle of this podcast is from Rodrigo Rodriguez. You can visit his website to hear more of his music, get the full discography, and view his upcoming tour dates.