Episode 243 :: Brad Warner :: Don't Be A Jerk, And Other Practical Advice from Dogen, Japan's Greatest Zen Master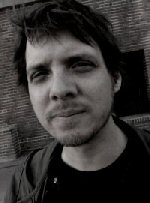 Brad Warner
Brad Warner returns to speak about his exploration of Dogen's Shobogenzo, Don't Be A Jerk, And Other Practical Advice from Dogen, Japan's Greatest Zen Master.
If you're a Soto Zen person, as I've been, you've probably at least heard of the great work from the founder of our lineage, the Shobogenzo. It can be a challenging piece to absorb, though, and translating such deeply cultural metaphors and ways of living in the world to a contemporary Western audience is even more difficult. So I'm very glad to see another approach being used, one that will likely ruffle some zen feathers, to try to share the nuance of Dogen's words.
Brad Warner was born in Ohio, grew up in Africa, and lived in Japan for eleven years where he got ordained as a Zen monk. He now resides in Los Angeles, California. He begain sitting when he was 18 years old under the instruction of Tim McCarthy, and was made a dharma heir of Gudo Nishijima Roshi in the futuristic year 2000. He used to work for a company that made movies about giant radioactive lizards eating Tokyo, and now he writes books like the one we're talking about today. Special thanks to our friend Kim Corbin of New World Library for her coordination of today's interview — thanks, Kim!
So, sit back, relax, and have a nice Suizen tea.
Podcast: Play in new window | Download
Books
Web Links
Music for This Episode Courtesy of Rodrigo Rodriguez
The music heard in the middle of this podcast is from Rodrigo Rodriguez. You can visit his website to hear more of his music, get the full discography, and view his upcoming tour dates.