Episode 244 :: Ethan Nichtern :: The Road Home: A Contemporary Exploration of the Buddhist Path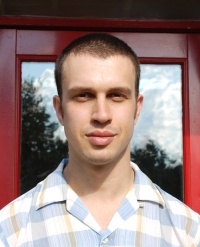 Ethan Nichtern
Ethan Nichtern joins us to speak about his recent book, The Road Home: A Contemporary Exploration of the Buddhist Path.
Hi, everyone. Before we get started with today's episode, I want to remind the listeners that we've started a new podcast which may also interest you. It's called Present Moment: Mindfulness Practice and Science, and appears every other week, alternating with The Secular Buddhist. You'll find many of the same guests you've enjoyed and learned from here, as well as new researchers, teachers, and practitioners. You'll find Present Moment in the Science & Medicine section of iTunes, in Natural Sciences, or just do an iTunes Store seach for Mindfulness, and look in the results in the Podcasts section. You can also visit the website, PresentMomentMindfulness.com. Thanks for checking it out, and if you like what you hear, please feel free to share it with others.
What does the Buddhist path mean to you if you're a contemporary Westerner, and how might that be a little different from other traditional forms? As Buddhism's seeds take root and sprout in the new environment of this culture, it might look a little different, but can still be helpful to transform how we live, as individuals, and as an increasingly global society.
Ethan Nichtern is a senior teacher in the Shambhala Buddhist tradition and the author of One City: A Declaration of Interdependence. He is also the founder of the Interdependence Project, a nonprofit organization dedicated to secular Buddhist study as it applies to transformational activism, mindful arts and media projects, and Western psychology. Nichtern has taught meditation and Buddhist studies classes and retreats across the United States since 2002. He is based in New York City.
So, sit back, relax, and have a nice Raspberry Sweet Tea.
Podcast: Play in new window | Download
Books
Web Links
Music for This Episode Courtesy of Rodrigo Rodriguez
The music heard in the middle of this podcast is from Rodrigo Rodriguez. You can visit his website to hear more of his music, get the full discography, and view his upcoming tour dates.