Episode 257 :: Andrew Olendzki :: Integrated Dharma Institute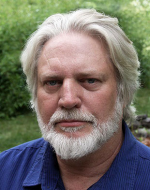 Andrew Olendzki
Andrew Olendzki joins us to speak about his Integrated Dharma program, and his upcoming book Untangling Self.
Hi, everyone. Before we begin today's episode, I would like to mention that this podcast and the supporting website, discussion forums, our live, online Practice Circle and other services provided by the Secular Buddhist Association are supported by you. If you find this episode or any other offerings helpful to you in some way, I ask that you take a moment and visit secularbuddhism.org, and click on the Contributions button. There are many ways you can help which are listed on that page, and if you make a donation, it's tax deductible and it helps ensure the SBA is able to continue the exploration of secular Buddhism. Thank you; we're glad to have you join us in the conversation.
One benefit to living in today's world is unprecedented access to teachings, and teachers. Those of us interested in dhamma are not limited to whatever local monastic happens to be nearby, we can also find secular teachers who have educational programs online.
Andrew Olendzki, PhD, is a Buddhist scholar, teacher, and writer living in Amherst, MA. Trained at Lancaster University (UK), the University of Sri Lanka (Perediniya), and Harvard, he worked in leadership positions for 25 years in Barre Massachusetts, first at the Insight Meditation Society and then at the Barre Center for Buddhist Studies. He has taught at various New England colleges (including Amherst, Brandeis, Hampshire, Harvard, Lesley, and Smith), and spent two years at the Mind & Life Institute working on their Mapping the Mind project. Andrew has contributed chapters to many books on Buddhist psychology, writes regularly for Tricycle: The Buddhist Review, and is the author of Unlimiting Mind: The radically experiential psychology of Buddhism (Wisdom, 2010) and Untangling Self: A Buddhist investigation of who we really are (Wisdom 2016). He is currently the senior scholar at the Integrated Dharma Institute, developing and teaching a series of online study and practice programs.
So, sit back, relax, and have a nice blueberry bell tea.
Podcast: Play in new window | Download
Books
Web Links
Music for This Episode Courtesy of Rodrigo Rodriguez
The music heard in the middle of this podcast is from Rodrigo Rodriguez. You can visit his website to hear more of his music, get the full discography, and view his upcoming tour dates.