Episode 263 :: Jay :: Transitioning in Community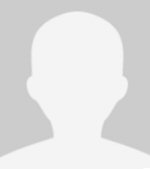 Jay
Jay joins us to speak about being trans in dharma community.
There is a seeming disparity between the Buddhist concepts of not self, and being comfortable in one's identity. We sometimes hear the criticism of meditation groups for people of color or for those of particular orientations that they reify ideas of self, rather than disassembling them. Or we could look at this as compassionately giving support to our fellow dharma practitioners in the way that best supports their journey, their safety, and creates the conditions for the growing of wisdom.
Jay is a consultant, coach, and mindfulness facilitator. His work focuses on using Buddhist principles to support individuals as they seek to reduce suffering in their lives and find their own meaningful path. Jay came to Buddhist practice in 2009 and completed Meditation Instructor and Group Facilitator training with Noah Levine at Against the Stream Buddhist Meditation Society in 2011. He is particularly interested in working with people in recovery and members of the LGBTQ community.
So, sit back, relax, and have a nice lavender mint tea.
Podcast: Play in new window | Download
Books
Music for This Episode Courtesy of Rodrigo Rodriguez
The music heard in the middle of this podcast is from Rodrigo Rodriguez. You can visit his website to hear more of his music, get the full discography, and view his upcoming tour dates.