Episode 273 :: Beth Mulligan :: The Dharma of MBSR: Discovering the Buddhist Teachings at the Heart of Mindfulness-Based Stress Reduction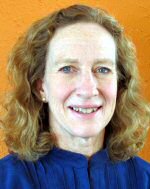 Beth Mulligan
Beth Mulligan joins us to speak about how dharma informs Mindfulness-Based Stress Reduction.
In the past several years, there has been an astounding amount of press and research around mindfulness. And this has rustled some Buddhist feathers; honestly, it ruffled mine. I had a good understanding of sati having sit several satipatthana retreats with one of my dearest teachers, Bhante Gunaratana or "Bhante G.", at Bhavana Society, and had continued my study and practice under the guidance of Bhante Seewalie of Minnesota Buddhist Vihara. What was this upstart Mindfulness-Based Stress Reduction thing, how can an eight week program possibly match mindfulness?! Fortunately I realized at least one of my many mistakes, that of ignorance. I may have had a grounding in one way of engaging with mindfulness, but knew nothing about what that program was doing and was judging it without understanding it. My ossified idea about mindfulness had led me into unskillful discursive thought, feeding my sense of privilege and ownership about this practice. I've since learned that the tradition can inform contemporary programs and still be doing something distinctly different, and nonetheless of value to others in engaging with life.
Beth Mulligan, PA-C, graduated magna cum laude from the Duke University School of Medicine Physician Assistant program in 1982 and has practiced primary care medicine with diverse populations for the past thirty years. She is a certified mindfulness-based stress reduction (MBSR) teacher and international teacher trainer for the University of Massachusetts Medical School Center for Mindfulness, as well as a certified mindful self-compassion (MSC) teacher and international teacher trainer. Beth has been a presenter at the International Scientific Conference on Mindfulness. She teaches MBSR, MSC, and mindful eating at the Susan Samueli Center for Integrative Medicine and at InsightLA. The Guiding Dharma teacher at Insight Community of the Desert, and a longtime senior student at Yokoji Zen Mountain Center, she leads meditation retreats across the country.
So, sit back, relax, and have a nice lemon mint tea.
Podcast: Play in new window | Download
Books
Web Links
Music for This Episode Courtesy of Rodrigo Rodriguez
The music heard in the middle of this podcast is from Rodrigo Rodriguez. You can visit his website to hear more of his music, get the full discography, and view his upcoming tour dates.