Episode 301 :: Michael Jerryson :: If You Meet the Buddha on the Road: Buddhism, Politics, and Violence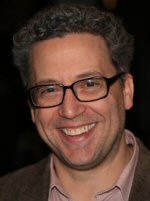 Michael Jerryson joins us to speak about his book If You Meet the Buddha on the Road: Buddhism, Politics, and Violence.
Last episode of this podcast we saw how Buddhism helped one man change his worldview to one of compassion and care for his fellow human beings. And, as Buddhists, this can be reassuring about the validity of what is, for many of us, a chosen religion or secular practice. But don't get too comfortable; Buddhism is just as prone to abuse as other traditions much as some of us may make another choice — to ignore that reality, or make justifications for horrific behavior that they don't accept when it happens in other religions.
Michael Jerryson regularly delivers lectures on Buddhism, religion and violence, and the conflicts in South and Southeast Asia (most recently the violence against the Rohingya). He is professor of religious studies at Youngstown State University. Jerryson is co-founder and co-chair of the Comparative Approaches to Religion and Violence through the American Academy of Religion and serves as a consultant on Southeast Asian conflicts. After serving in the United States Peace Corps in Mongolia, Jerryson has spent over 20 years investigating the relationship between religion and violence and under-explored Asian practices and beliefs.
So, sit back, relax, and have a nice Dirty Deeds tea.
Podcast: Play in new window | Download
Books
Web Links
Music for This Episode Courtesy of Rodrigo Rodriguez
The music heard in the middle of this podcast is from Rodrigo Rodriguez. You can visit his website to hear more of his music, get the full discography, and view his upcoming tour dates.