Episode 302 :: Daniel Cozort :: Oxford Handbook of Buddhist Ethics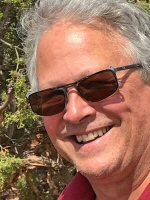 Daniel Cozort
Dan Cozort joins us to speak about the Oxford Handbook of Buddhist Ethics.
One of the richest aspects of the study of Buddhism is how its ethical framework resonates or may be a bit discordant with a particular time and place. Far from being a dusty retrospective of what was, Buddhist ethics has a great deal to say about how people live their lives today in a variety of cultural contexts. As we've seen from continued problems with teacher abuse of their relations with students, the codes of conduct and even what one should have in one's heart and mind remain a choice that comes alive when studied and practiced in the world.
Dan Cozort grew up in North Dakota, where he ran cross-country and track and was a successful debater and extemporaneous speaker. At Brown University he majored in religious studies, specializing in Christian theology and ethics. At the graduate school of the University of Virginia, he specialized in Buddhism, learned Tibetan and Sanskrit, and began his collaboration with Tibetan lamas. He did a year of fieldwork in India, traveling broadly and staying in Tibetan monasteries. His teaching career began with a two-year appointment at Bates College in Maine. Coming to Dickinson in 1988, he proposed that the College join the South India Term Abroad consortium, which he directed in Madurai, south India, in 1992-93. In 2000 he began to teach in the Norwich Humanities Programme in England and in 2003-2005 he was its resident director. Dan's teaching is principally in the area of comparative religion, where he offers courses on Buddhism and Hinduism. However, he has also taught about Native American religions, about love and sex in relation to religion, about happiness, and has taught a variety of courses in the theory of religious studies. Since 2006, he has been the Editor of the Journal of Buddhist Ethics, and he is currently editing the Oxford Handbook of Buddhist Ethics.
So, sit back, relax, and have a nice orange ginger tea.
Podcast: Play in new window | Download
Books
Web Links
Music for This Episode Courtesy of Rodrigo Rodriguez
The music heard in the middle of this podcast is from Rodrigo Rodriguez. You can visit his
website
to hear more of his music, get the full discography, and view his upcoming tour dates.