Episode 312 :: Mitra Bishop Roshi :: Programming for Women Veterans with PTSD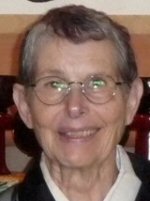 Mitra Bishop Roshi
Mitra Bishop Roshi joins us to speak about contemplative practice for women veterans experiencing PTSD.
When a popular article is published about veterans with PTSD, it is often in reference to male veterans, complete with photos to cement the concept. And though this is certainly a very real problem, women veterans are suffering from trauma, too. Today's guest shares about helping women veterans meet their stress, too.
Mitra Bishop Roshi has practiced intensive meditation for 40 years, and has taught various meditation practices for the past 20+ years. Ordained as a Buddhist priest in 1986 by Roshi Kapleau, and in 1992, after completing her formal training in Rochester, she went to Okayama, Japan, where she continued to deepen and broaden her practice at Sogen-ji, a Rinzai Zen temple, under the guidance of the Venerable Harada Shodo-roshi. She founded Mountain Gate in 1996 on returning from Japan, and was formally sanctioned to teach by Roshi Kapleau as a Dharma Heir. Mitra-roshi received a B.A. from Indiana University, and worked in graphic, interior, and architectural design for many years. Since early childhood she has felt deep empathy with people in pain, and is very happy to be able to offer programs of healing through Mountain Gate. An avid hiker, she also understands the de-stressing power of movement. As a child during World War II and with a grandson currently in the Navy, she also feels a deep connection with those serving in the military.
So, sit back, relax, and have a nice Herbal Melodies tea.
Podcast: Play in new window | Download
Books
Web Links
Music for This Episode Courtesy of Rodrigo Rodriguez
The music heard in the middle of this podcast is from Rodrigo Rodriguez. You can visit his website to hear more of his music, get the full discography, and view his upcoming tour dates.