Episode 323 :: Brad Warner :: Letters to a Dead Friend About Zen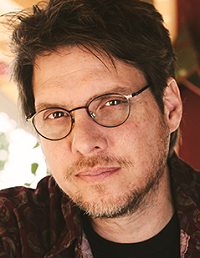 Brad Warner
Zen teacher and author Brad Warner joins us to talk about his new book Short Intro Letters to a Dead Friend About Zen.
Many of you listening to this podcast may identify as Buddhists of one kind or another — Zen, Theravada, Secular, or other branches of the Buddhist tree — but you may not be in a predominantly Buddhist culture. How do you have those conversations about your practice if you're not heritage Buddhists, with those who don't know about it? Many of us have also lost someone dear, and never had that talk. Through old age, illness, or accident, those we love and we ourselves will pass on. Today's guest reflects on what it's like to share his practice with those who are no longer with us.
While playing hardcore punk in the early 80s, Brad Warner became involved in Zen Buddhism. He made it to Japan in 1993 where he began studying the philosophy with an iconoclastic rebel Zen Master named Gudo Nishijima. After a few years, Nishijima decided to make Brad his successor as a teacher of Zen. In addition to several books, he has published work in the Buddhist magazines Shambhala Sun, Buddhadharma, and Tricycle as well as rock magazines such as Alternative Press, Maximum Rocknroll and Razorcake.
So, sit back, relax, and have a nice Peppermint tea.
Podcast: Play in new window | Download
Books
Web Links
Music for This Episode Courtesy of Rodrigo Rodriguez
The music heard in the middle of this podcast is from Rodrigo Rodriguez. You can visit his website to hear more of his music, get the full discography, and view his upcoming tour dates.