Episode 39 :: Spring Washam :: East Bay Meditation Center and Diversity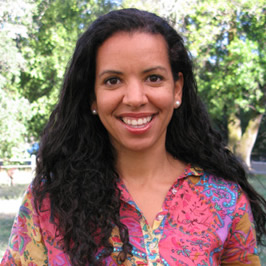 Spring Washam
Meditation teacher Spring Washam speaks with us about having diversity in our communities, and East Bay Meditation Center. We'll also have a bonus segment, chatting with Roger Nygard about the DVD release of his movie, The Nature Of Existence.
Show of hands — how many of us have ever walked into a room, or showed up at an event, and felt out of place? Either through our age, gender, color, or ideological stance, there are many ways in which people can have hurdles to overcome. If we're fortunate, we've either grown up in environments conducive to open-mindedness, or we've become that way on our own. If we're not as fortunate, we may have some personal reactions to address. We can either pay attention to that feeling tone, positive, negative, or neutral, and make a positively fruitful response, or we can close the door to expanding our horizons.
Something that's been discussed lately in our community is diversity. We see, for example, that Buddhist centers opened to serve a particular cultural group do tend to have adherents from that ethnic background. But what about the centers that are more Western in their approach? Do they really represent the diversity of their neighborhood? It seems that, though this is a sense and not based on any particular study, that the dharma field is less diverse than the community in which it thrives.
For example, the FaceBook fan page for the podcast has a fairly limited representation by African Americans, or the Latino community. Those who are with us have hopefully experienced a warm, friendly group that's simply welcomed them as fellow Buddhists. But the question remains, in my mind, is this limited diversity really representative of our society? I confess to being somewhat passionate about this topic — the podcast, and my participation in this entire Secular Buddhist movement, is due to the encouragement and compassion of one of my dearest friends who is Latino.
So, today, we're going to talk about diversity, and how we can create more inroads to those who may otherwise not find or participate in this wonderful practice. We'll be speaking with Spring Washam of the East Bay Meditation Center about her experiences, and ideas about creating a more welcoming environment — which, when you think about it, is what secular Buddhism is about: having another open gateway for people to practice.
Vipassana teacher Spring Washam grew up in California and began practicing meditation at an early age. She has studied Buddhism for over a decade and spent more than two years practicing in intensive retreat. She is currently studying under Jack Kornfield in Spirit Rock Meditation Center's teacher training program and is a cofounder and core teacher at the donation-based East Bay Meditation Center in downtown Oakland. Known for her joyful heart and loving spirit, Spring is considered a pioneer in bringing mindfulness-based meditation practices to young adults and communities of color.
Stay tuned after the interview with Spring, because we're also going to spend a few minutes talking with our friend Roger Nygard about the DVD release of his movie, The Nature Of Existence.
So, sit back, relax, and have a nice hazelnut chai. If one exists, it really just sounds kinda nice.
Podcast: Play in new window | Download
Roger Nygard
Roger Nygard has directed, produced, written, and edited for film and television. Nygard's first feature was the comedy, HIGH STRUNG, starring and written by comedian Steve Oedekerk. His second feature was BACK TO BACK (a.k.a. AMERICAN YAKUZA 2), starring Michael Rooker. BACK TO BACK screened at film festivals in Dallas and Seattle before premiering as an HBO Original Motion Picture. But the film may be best known for having blown Bobcat Goldthwait to bits. Nygard next directed and edited TREKKIES, a documentary described as "affectionate, nonjudgmental" (Hollywood Reporter & Daily Variety), or "terrifying, unsettling" (National Post), depending on who you ask.
In television, Nygard has directed and edited episodes of the HBO series, THE MIND OF THE MARRIED MAN, as well as editing episodes of CURB YOUR ENTHUSIASM, and directing episodes of the FOX series THE BERNIE MAC SHOW and THE LOOP, the NBC series THE OFFICE, and the DisneyXD series ZEKE & LUTHER, and many others.
His current feature documentary is about THE NATURE OF EXISTENCE, asking why we exist, and what is man's purpose—little questions…big answers. Nygard traveled around the world interviewing religious scholars, physicists, artists, philosophers, spiritual visionaries, and others who have influenced, inspired, or freaked out humanity.
Quotes
"Recently I had a huge insight while on a retreat. It was an incredible sense of interconnectedness and compassion. Since then it has been difficult to hold grudges and resentments. Everyone is suffering, so how can I be angry at anyone? I saw that so clearly, like, Oh my god, we're all in this together." — Spring Washam
Books
Web Links
Music for This Episode
Shakuhachi Meditations
The music heard in the middle of the podcast is from Rodrigo Rodriguez's CD, Shakuhachi Meditations. The tracks used in this episode are: