Episode 62 :: Peter Harvey :: An Introduction to Buddhist Ethics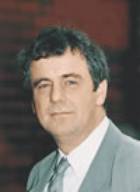 Peter Harvey
Professor Peter Harvey speaks with us about his book An Introduction to Buddhist Ethics: Foundations, Values and Issues.
Hi, everyone. In our practice of the eightfold path, sila, or morality, plays a large part. Our ethical words, actions, and livelihood are the outward manifestation of our internal mental processes. But even with a strong moral compass, well developed set of critical thinking skills, and the best of intentions, we can still find ourselves faced with the most perplexing of ethical dilemmas.
Buddhism is very helpful in this. The guidelines are not ambiguous, far from it, but they do have the wonderful ability to suit a wide variety of needs. It is this very flexibility which has allowed Buddhism to flourish in a variety of cultures, and the study of Buddhist ethics remains an endlessly fascinating area of study and practice.
Professor Peter Harvey was born in the county of Yorkshire, UK, and has been a Theravada Buddhist since his time at Manchester University. He is co-founder with Dr. Ian Harris, of the UK Association for Buddhist Studies. Professor Harvey is a meditation teacher in the Samatha Trust tradition since 1976. The Samatha Trust has its roots in Thai Theravada Buddhism, and is a lay organization with around 80 teachers, mostly in the UK. It teaches a carefully structured form of mindfulness of breathing, along with a range of other meditations and Pali chanting. It explores a range of texts, Sutta, Abhidhamma and a few Mahayana texts to bring alive their relevance to contemporary practice.
In July 2003, the Thai-Buddhist Trust gave Professor Harvey a Golden Buddha award for distinguished services to the advancement of Buddhism in the UK.
So, sit back, relax, and have a nice Castleton Spring Flush.
Podcast: Play in new window | Download
Quotes
"We must, with kindness and compassion, not put up with our own bullshit." — Professor Peter Harvey
Books
Web Links
Buddhist Studies at the University of Sunderland
Professor Peter Harvey
Music for This Episode
Shakuhachi Meditations
The music heard in the middle of the podcast is from Rodrigo Rodriguez's CD, Shakuhachi Meditations. The tracks used in this episode are: