Episode 63 :: Erik Storlie :: Lineage Delusions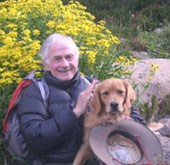 Erik Storlie
Dr. Erik Storlie speaks with us about his online article Lineage Delusions: Eido Shimano Roshi, Dharma Transmission, and American Zen.
Many of us got our start in Buddhism and meditation with reading books, and from there, we sought out a local center. Find some community, develop a relationship with a teacher. And often, this blossoms into a strong, vibrant, beneficial journey on the path of awakening.
Religious organizations are made up of people. Including teachers. And as people, as human beings, they are prone to making mistakes. Concealing their faults from others, and even from themselves. We sometimes think that this is a problem of other institutions, that our mindfulness, and surely that of a renowned and trusted teacher, makes us and our leaders immune from such problems.
This is wrong.
Recently, an article was posted on Sweeping Zen that talked about some of the problems that can be inherent with religious lineages. This article came to my attention, and I knew that author's name was familiar. Of course, we were acquainted through a shared association here in Minnesota, and I was delighted that he was willing to come speak with us about Lineage Delusions.
Dr. Erik Storlie began a practice of sitting meditation in 1964 with Shunryu Suzuki Roshi. After Suzuki's death in 1971, he studied with Dainin Katagiri Roshi until 1983, helping to found the Minnesota Zen Meditation Center in 1973. For the last fifteen years, he has led retreats and given instruction in meditation, assisting students to develop mastery of meditation practice without reference to particular religious forms.
Erik earned his M.A. in English from the University of California, Berkeley, his B.A. in English and Ph.D. in American Studies from the University of Minnesota. His dissertation, Grace and Works, Discipline and Enlightenment (1976), was a cross-cultural study of awakening experience in Puritanism and Zen. His publications include Nothing on my Mind: Berkeley, LSD, Two Zen Masters (Shambhala 1996), Asking Good Questions, Getting Good Writing: A Teacher's Handbook (Minnesota State Community College System 1985), "Zen On Ice" (Quest Winter 1998 ), "Earth's Original Face" (Shambhala Sun March 2001), and "Sawtooth Sesshin" (Shambhala Sun March 2002). Erik retired from full-time college teaching in English, Composition, and Humanities in 2000. He currently leads retreats and teaches meditation and mindfulness for the Center for Spirituality and Healing at the University of Minnesota.
So, sit back, relax, and have a nice Golden Retriever punch. There isn't such a thing that I know of, but someone should invent it.
Podcast: Play in new window | Download
Quotes
"Yet meaning is available – above all in the penetrating explorations into the mysteries of consciousness we undertake in meditation and yoga. And the most important thing we can bring to these inquiries – and to those we hope to further in these inquiries – is our sincerity and selflessness." — Dr. Erik Storlie
Books
Web Links
Sweeping Zen article – Lineage Delusions: Eido Shimano Roshi, Dharma Transmission, and American Zen
Music for This Episode
Rodrigo Rodriguez
The music heard in the middle of the podcast is from Rodrigo Rodriguez. The tracks used in this episode are: