Episode 64 :: Glenn Wallis :: Buddhavacana, A Pali Reader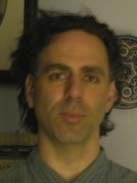 Glenn Wallis
Our friend Dr. Glenn Wallis is back to talk with us today about his new book Buddhavacana, A Pali Reader, and the issues translators face making meaningful sense out of ancient texts.
One of the most perplexing tasks a human being can attempt, at least for those of us who are linguistically challenged, is to translate an ancient text. Not only do you have to have a grasp of the vocabulary and grammar, but the subtle shades of meaning, cultural references, and even a sense of when the author is being less than direct.
In Buddhism, this becomes even more complex. It's not a laundry list, it's not an accounting journal, it's volumes and volumes of already very deep material on the workings of the mind, in a dead language. Fortunately for us monoglots, there are people ready for that intricate and difficult work.
Over the past decade, Glenn Wallis has taught in the religion departments of several universities, including the University of Georgia (where he received tenure), Brown University, Bowdoin College, and the Rhode Island School of Design. Glenn began formal Buddhist practice in 1975, and subsequently received training in several forms of Buddhist meditation, including Vipassana, Soto Zen, and traditional Theravada. Currently, he is associate professor and chair of the Applied Meditation Studies program at the Won Institute of Graduate Studies.
So, sit back, relax, and have a nice Jade Oolong.
Podcast: Play in new window | Download
Books
Web Links
Glenn's The Problem With Beliefs article
BuddhaDharma Journal Article — Do You Believe In Miracles? Debating the Supernatural in Buddhism
Music for This Episode
Chikuzen Shakuhachi Series
The music heard in the middle of the podcast is from the Chikuzen Shakuhachi Series, Volume 1, courtesy of Tai Hei Shakuhachi. The tracks used in this episode are: