Episode 82 :: Dan Bammes :: Early Web Skeptical Buddhism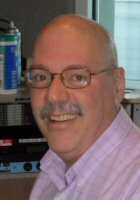 Dan Bammes
Dan Bammes talks with us about one of the first, if not the first, skeptical Buddhist web presence.
When I started this podcast, it was a pretty clear and open field for secular and skeptical Buddhist websites. There was and still is a fairly limited but active set of people, promoting the ideas of reason and naturalism as it applies to our practice of Buddhism. And it's a wonderful experience, as I hear from listeners to the podcast about how this has helped validate that they are not the only person who has a skeptical view of assertions not in evidence.
Recently, I was alerted to a site on the web that's perhaps the very first skeptical Buddhist web presence, called Sasana.org. And it was my great joy to speak with its founder about how the original listserv started, and the experiences he's had with the members over the past fifteen years.
Dan Bammes grew up in Utah County and has worked in radio since 1974, and is the Morning Edition Host and Producer at KUER at the University of Utah. He has a degree in broadcasting from BYU and extensive experience as a reporter, newscaster, news director and wire service bureau chief. Dan is also a cancer survivor who spends much of his free time connecting with and supporting other patients with multiple myeloma.
So, sit back, relax, and have a nice Oolong.
Podcast: Play in new window | Download
Web Links
The Sasana: A Refuge for the Skeptical Buddhist
Music for This Episode
Shakuhachi Meditations
The music heard in the middle of the podcast is from Rodrigo Rodriguez's CD, Shakuhachi Meditations. The tracks used in this episode are: