Practice Circle 4/28: Mindful Self Compassion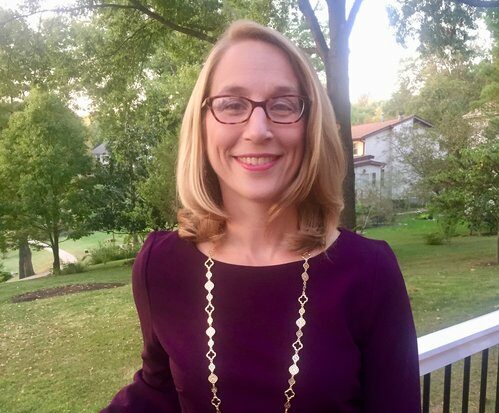 We're fortunate this Sunday evening to have Amy Balentine lead us in Mindful Self Compassion practice! Beside being the principal of the Memphis Center for Mindful Living, Amy is also an SBA board member, and has recently been trained in MSC.
Amy Balentine has been a licensed psychologist in Memphis since 2004. She grew up in Missouri and earned her B.A. at Harding University in Arkansas and her M.A. and Ph.D. at the University of Kentucky. She lives with her husband, two middle-school age boys, and dog. She loves walking her (son's) dog, biking, reading, practicing yoga, playing board games, meditating (though sometimes she doesn't love it), drinking tea, laughing, and hearing the latest puns produced by her punny family.
To many of us who begin a mindfulness practice, it makes sense that bringing mindfulness to painful physical and emotional feelings can be a way to cut them down to size, to release the hold they have on us that often makes us respond to them unskillfully. And yet – just try to do it! There is a reason we spend so much time running from, pushing away or dulling these feelings – they hurt. Even with the best of intentions, then, it can be extremely difficult to open to are dark and painful experiences, especially if they arise over and over again.

Buddhism, and most recently the MBRs, teach us that when we allow ourselves to open fully to suffering, compassion arises naturally in our hearts. And most of us find it easy to extend compassion to those who suffer, whether it's a friend or relative, the televised images of refugees and disaster victims, or even fictional characters. And yet, the idea of extending compassion to ourselves – of allowing our hearts to be touched by our own suffering – often runs into a brick wall.
We're culturally programmed to believe that compassion is for others—the notion of having compassion for ourselves seems selfish and self-indulgent. We feel we don't deserve our own compassion, and that to offer and receive it is even dangerous. Our own suffering is our own fault, the result of our inability to order the world inside and outside us to our liking in the way we think we should, in the way we believe other people can do. If we're suffering, it's because we're deficient in some way, stupid, lazy, weak. To give compassion to such a loser will only make them soft. Instead, we engage in an endless project of self-criticism and correction, often administered in internal lectures so cruel we would never deliver them to anyone but ourselves.
So while self-compassion can seem like a shameful and transgressive act, in fact it is absolutely vital, not only to have the strength and courage to face our painful experiences with true openness and curiosity, but to develop the understanding that all people suffer in most of the same ways, which allows us to cultivate real compassion for other people, rather than the sentimentality and pity we often take for compassion. Self-compassion offers us an invaluable resource, enabling us explore those scary places and feelings in ourselves and to discover in them the source of inexhaustible joy and acceptance. Rather than chasing after the love we feel we need to get from outside of ourselves, we discover that our own hearts are sufficient to provide all the love and healing we need.
If this sounds like more mindfulness babble, it's because so few of us do the work needed to cultivate self-compassion. It is hard work, the work of overcoming the hardwired negativity bias we bring to our understanding of ourselves and cultivating a capacity to direct love to ourselves that seems so counterintuitive and that requires the courage to look into what we fear is the abyss of our own lives.
The work of self-transformation is often more easily done in the container of sangha, where we can recognize the difficulties we all share and support each other's efforts to become free. I hope you will avail yourself of the Practice Circle sangha to begin your own journey to mindful self-compassion.
Practice Circle is the SBA's online practice community. We meet every second and fourth Sunday of the month at 6 pm Pacific, 7 Mountain, 8 Central, and 9 Eastern time. Practice Circle is free, and everyone is welcome to attend. You'll find a link to our free online practice community here.