Episode 182 :: Adam Tebbe :: Zen in America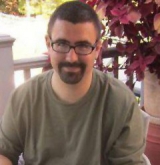 Adam Tebbe
Sweeping Zen founder Adam Tebbe joins us to speak about his new documentary film project, "Zen in America".
The Zen tradition has been in the United States for quite a while now on the scale of… well, Buddhism in America, at least, and as such has well established roots. Founders have recognized dharma heirs, and those heirs have in turn become respected and accomplished teachers in their own right. Zen, it can be said, is thriving in the U.S., but what does that really look like, and how might that be communicated through film?
Few people have represented the idea of free inquiry in contemporary Western Zen practice as today's guest. Adam Tebbe is the founder of Sweeping Zen. He trained to become a licensed chemical dependency counselor but found that he enjoys this work far better.
So, sit back, relax, and have a nice Sierra Nevada. Adam, that one's for you.
Podcast: Play in new window | Download
Videos
Web Links
Music for This Episode Courtesy of Rodrigo Rodriguez
The music heard in the middle of this podcast is from Rodrigo Rodriguez. You can visit his website to hear more of his music, get the full discography, and view his upcoming tour dates.