Episode 245 :: Doug Smith :: Was the Buddha an Anti-Realist?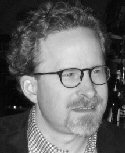 Doug Smith
Doug Smith joins us to speak about his paper from the Journal of the Oxford Centre for Buddhist Studies, Was the Buddha an Anti-Realist?
We see the debate all the time, particularly online. Did Buddha believe this, or did Buddha believe that? In particular, the gravity well seems to deepen when it comes to assertions about the nature of reality and existence, rather than centered on dukkha. So what might Gotama have thought about this thing we call reality, and how could we know it?
Doug Smith has a PhD in Philosophy, with a minor in Buddhist philosophy and Sanskrit. In 2013 he completed the year long Integrated Study and Practice Program with the Barre Center for Buddhist studies, and NYIMC. A long time scientific skeptic, he pursues a naturalized approach to practice. He is also interested in scholarship about the Tipitaka, and the theoretical and historical origins of the dhamma.
So, sit back, relax, and have a nice Ginger Chai Spice tea.
Podcast: Play in new window | Download
Web Links
Music for This Episode Courtesy of Rodrigo Rodriguez
The music heard in the middle of this podcast is from Rodrigo Rodriguez. You can visit his website to hear more of his music, get the full discography, and view his upcoming tour dates.