Episode 246 :: Ira Rechtshaffer :: Mindfulness and Madness: Money, Food, Sex and the Sacred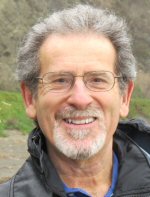 Ira Rechtshaffer
Ira Rechtshaffer joins us to speak about Mindfulness and Madness: Money, Food, Sex and the Sacred.
When you hear the phrase, "you're out of your mind", what does that call to mind? For me, it's tinged with madness. And that may not be quite so far from our experience, that when we're not present, running on auto-pilot, and away from our mind, we're not always behaving in the most sane way. So how does this tie to our very ancient Buddhist way of being?
Ira Rechtshaffer holds a Ph.D. in Buddhist studies and has been a Buddhist meditation practitioner for 40 years. He studied and practiced Zen Buddhism in Japan for four years and has been a practitioner of Vajrayana Buddhism since 1976. He has been a psychotherapist for the past 25 years, integrating spiritual vision with psychological process in an effort to return 'soul' to the helping relationship. Special thanks to our old friend Tim Ward for making the introductions for today's interview.
So, sit back, relax, and have a nice Orange Ginger tea.
Podcast: Play in new window | Download
Books
Web Links
Music for This Episode Courtesy of Rodrigo Rodriguez
The music heard in the middle of this podcast is from Rodrigo Rodriguez. You can visit his website to hear more of his music, get the full discography, and view his upcoming tour dates.