Episode 329 :: Seth Zuiho Segall :: Buddhism and Human Flourishing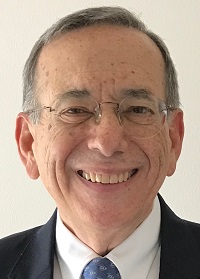 Seth Zuiho Segall
Seth Zuiho Segall joins us to speak about Buddhism and Human Flourishing: A Modern Western Perspective.
As Buddhism has encountered different cultures through the ages, it has contributed new ways of thinking and being, and itself been influenced by the people who resonate with it. Perhaps most extraordinary is the ways in which the sasana is touching and being touched by modernity, science, and an increasingly global community. What is meant by "enlightenment" to say a Western Buddhist may be very different from the deep spirituality of heritage Buddhism. So how to do we start to understand this vast and ever changing territory?
Seth Zuihō Segall is a Zen Buddhist priest and psychologist who taught at four universities (including nearly three decades on the clinical faculty of the Yale school of Medicine) and directed the psychology department of a large urban northeastern hospital. He is the the author of "Buddhism and Human Flourishing: A Modern Western Perspective" (Palgrave MacMillan, 2020) and the author/editor of "Encountering Buddhism: Western Psychology and Buddhist Teachings" (SUNY Press, 2003). His book "Living Zen: A Practical Guide to a Balanced Existence" will be published by Rockridge Press later in 2020. He writes about Buddhist philosophy, psychology, ethics, art, history, social engagement and practice for his blog, "The Existential Buddhist," and is the science writer for the Mindfulness Research Monthly.
So, sit back, relax, and have a nice Sleepy Time tea.
Podcast: Play in new window | Download
Books
Web Links
Music for This Episode Courtesy of Rodrigo Rodriguez
The music heard in the middle of this podcast is from Rodrigo Rodriguez. You can visit his website to hear more of his music, get the full discography, and view his upcoming tour dates.