12/8 Practice Circle: Hope in Darkness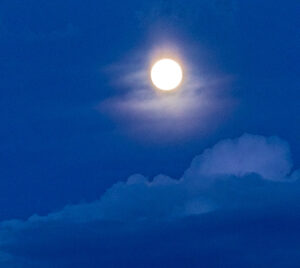 Those of us in the Northern Hemisphere are rapidly approaching the Winter Solstice. Darkness and cold are gradually encroaching. The trees that not long ago were full of color now stand bare against the pale sky. The harshest part of winter is nearly upon us.
I know I'm not the only person who struggles a bit this time of year. It's easy to feel as bleak as the weather. Maybe that's why all of the northern cultures watch carefully for the days when the daylight begins to lengthen once again. When it does, we celebrate.
Right now, however, is when we need hope. It's not so different from when we face challenges in our lives. When bad times come, we tend to close down around our problems and feel as if they'll never end. We grasp tightly to the story we tell ourselves about our suffering. We see everything through the lens of what's wrong. Dark moods and thoughts arise. In times like those, hope can seem unreachable.
But, just as the darkness of winter gradually gives way to the returning sun, the suffering in our lives is also impermanent. That may be little comfort when we're in the depths of our pain. So when the darkest days of our lives arrive, it's important to remember to celebrate.
How? The holiday traditions offer a good prescription. We should gather ourselves together. We should give ourselves permission to care for ourselves by surrounding ourselves with love a and joy. Eat food we love, sing songs. And we should remember that others suffer the way we do, and turn toward those near to us who need to be listened to, who need a hand on their shoulder. Most of all, we need to make an effort to see the good things in our lives, and to be grateful for even the smallest things. Like our breath, our life, and everything that's right with us.
When the SBA Practice Circle meets this Sunday, December 8th, at 8 pm Central, we'll share a practice to help us develop compassion and gratitude in difficult times. Practice Circle is the SBA's online meditation and discussion community. We meet via video conference on the second and fourth Sundays of each month. Practice Circle is free to attend, and everyone is welcome. Just click this link on Sunday evening to attend.