Weekly Practice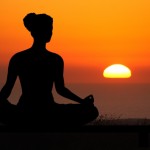 Practice is the heart of secular Buddhism. In these weekly practices, you'll learn meditation, mindfulness, concentration, and the teachings from the early suttas, and most importantly, how to integrate what you learn into your daily life.
The Weekly Practices are listed below in the order they were published. I recommend you follow them in this order as each concept and skill builds upon the previous lessons.
A new practice is added each week. Take your time with each practice, following at your own pace. Weekly is a suggestion but take more time for any of the lessons, as there are no deadlines.
We welcome your comments and questions, shared experiences, as we consider this site a virtual sangha (community) where we can share our practice and experiences.