Please read our Code of Conduct before participating in this community.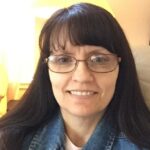 Dana Nourie
Group: Admin
Secondary Groups: Registered
Joined: 2019-02-02
I'm the Technical Director of the Secular Buddhist Association, and have been a practitioner since 2010. I enjoy dogs, nature, hiking, photography, computer programming, and I collect rocks and minerals.