Please read our Code of Conduct before participating in this community.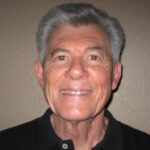 Joined: Sep 17, 2019
Last seen: Jan 28, 2022
My real name is Ron Stillman. I registered as a member on the hacked SBA website in 2011 and could not sign in on the new SBA website so I changed my name to Aron Mindfulman and am starting over now. I first learned about Buddhism in 1999 when I attended a S.N. Goenka 10-day retreat. Subsequently, I joined Insight Santa Cruz, a Buddhist Meditation Community and was a member until I moved to New Mexico in 2003 and joined Albuquerque Insight Meditation Center. Now I consider myself a secular practitioner.