Please read our Code of Conduct before participating in this community.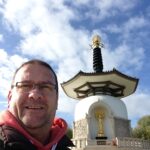 Joined: Oct 19, 2019
Last seen: Jun 2, 2022
RE: Welcome to the new community
Hi all, I'm Mike, a new member to the community. I'm not sure why my profile pic is upside down, I tried everything to correct it 🙂 I have had an in...
3 years ago