Please read our Code of Conduct before participating in this community.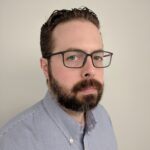 Joined: Nov 14, 2019
Last seen: Dec 2, 2019
RE: Welcome to the new community
Good morning! My name is Matt Hunter, and I've been practicing (not as steadily as I would like) mindfulness and meditation for about five years. I ca...
3 years ago