Please read our Code of Conduct before participating in this community.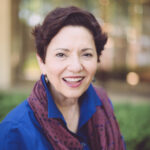 Joined: Oct 1, 2019
Last seen: Jun 9, 2021
I'm a Buddhist in the tradition of Thich Nhat Hanh, who has been my primary teacher since 2005. Thanks to Stephen Batchelor, whose writings I discovered in 2016, I identify as a secular Buddhist. I celebrated a milestone age with a trip to India for a two-week pilgrimage led by Shantum Seth - "In the Footsteps of The Buddha". That experience continues to nourish my practice. I smile a lot. Devout atheist since age 18. I love the dharma.